November 19th – December 24th 2023
Step into an enchanted Christmas at Bewl Water, where a tale of magic unfolds. At Santa's request, with the delightful help of our woodland friends, we've brought all your Christmas wishes and festive fantasies to life, with moments and experiences you'll treasure forever…
Book Your
Christmas Experience
Bring the whole family to enjoy Christmas at Bewl Water in the heart of our enchanted woodland in Kent and Sussex! Along with exploring our walkthrough, interactive and immersive wonderlands, themed play zones and magical photo opportunities, your tickets include:
• Writing letters to Santa
• Christmas ornament decorating
• Reindeer food making
• Gingerbread decorating in Mrs Claus' bakery
• Christmas performances by Santa's elves
• A private meet and greet with Father Christmas in his Grotto
• A gift for each child

You can also wander through Market Square, shop for souvenirs, and enjoy delicious festive treats like hot chocolate and gooey marshmallows – which you can toast yourself over the firepit!
Please note, the time you are booking is specifically for your visit to Santa's Grotto, and it does not indicate your arrival time for the event. We kindly request that you allocate plenty of time before your Grotto visit to fully experience Christmas at Bewl Water as Santa will be your last stop!
You are welcome to arrive as early as two hours prior to your booking time, the experience opens at 9:00am for those booked into Grotto visits at 11:00am. Please see our FAQs for more details.
*Santa's Grotto visits are limited to a maximum of 6 guests and are an exclusive experience for your family.
Joining Santa's merry elves and his woodland friends, each child will receive their very own stamp card from Father Christmas, inviting them on an enchanting journey through Bewl Water's magical experience. Remember to get each activity ticked off on your way around as your Christmas adventure unfolds, before your last stop in Santa's Grotto, where a special gift awaits!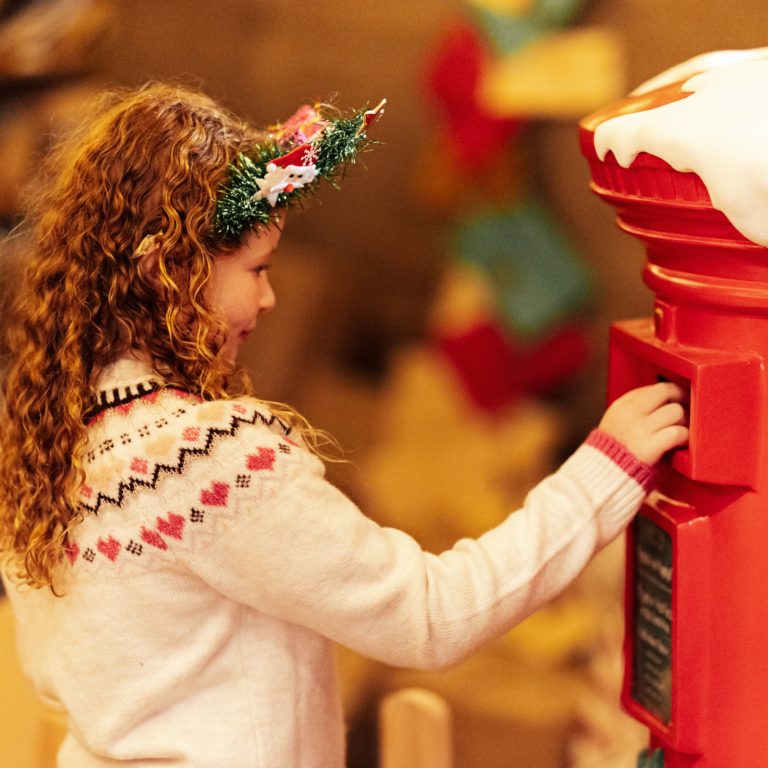 Join the merry elves as you write your very own letter to Santa! Don't forget to tell him all your Christmas wishes, then drop your letter into the special post box. Rest assured it will be whisked away for express delivery straight to the North Pole!
On Christmas Eve, Santa's reindeer will need a full belly to keep them going on their busiest night of the year. Mix an extra-special recipe made just for Rudolph and his crew to help them pull Santa's sleigh and deliver presents to all the good boys and girls.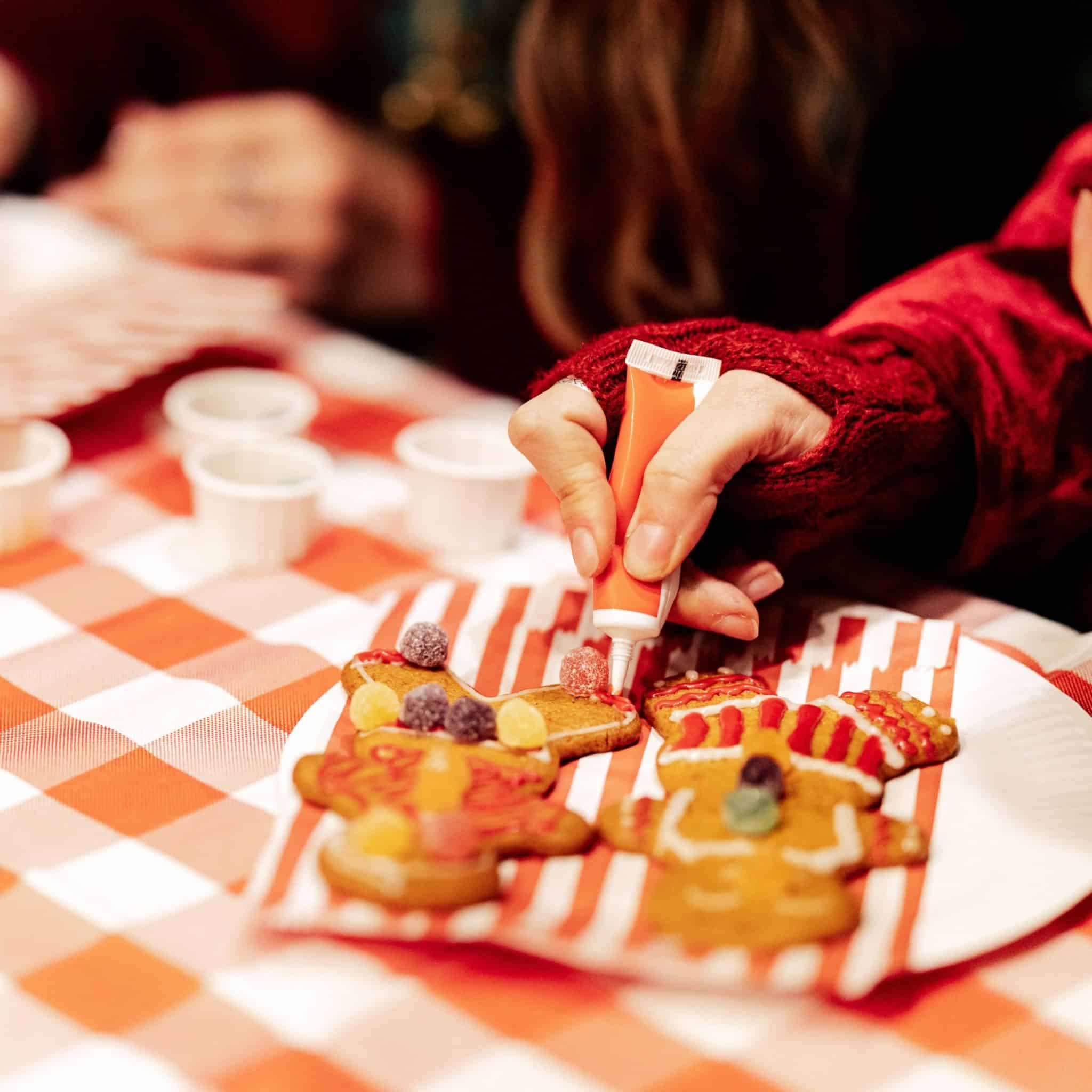 Nothing says Christmas quite like the waft of gingerbread in the air, and as Santa's reindeer aren't the only ones who need a full belly, Mrs Claus' Bakery will be your next stop! Join in the fun as you decorate delicious gingerbread with Santa's elves. Sprinkle on the magic with colourful icing and decorations, then enjoy your tasty creation afterwards!
Join Santa's elves in a magical Christmas workshop where you'll have the chance to personalise your very own wooden ornaments! Delve into Santa's craft boxes to inspire your creations before taking them home to brighten up the tree.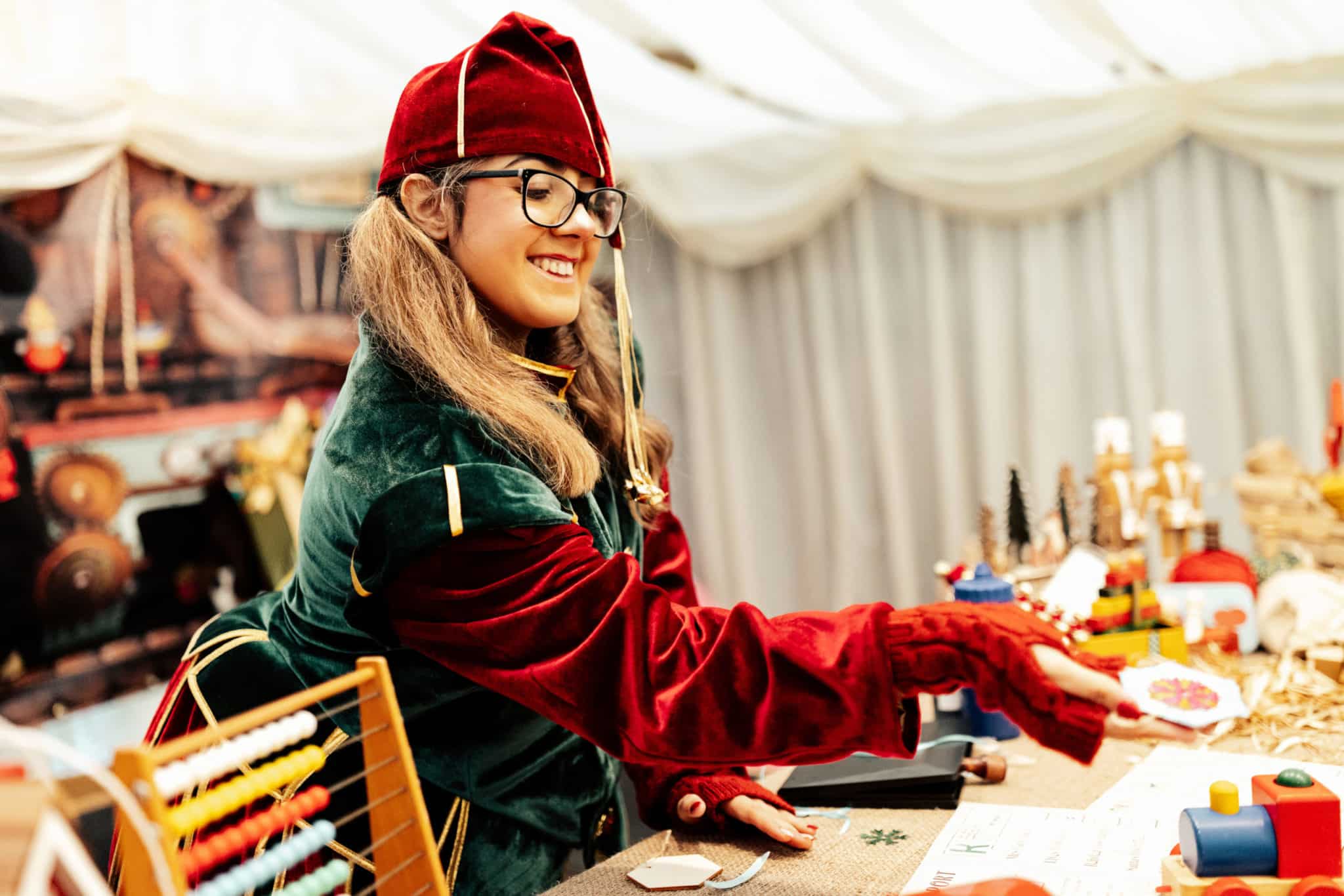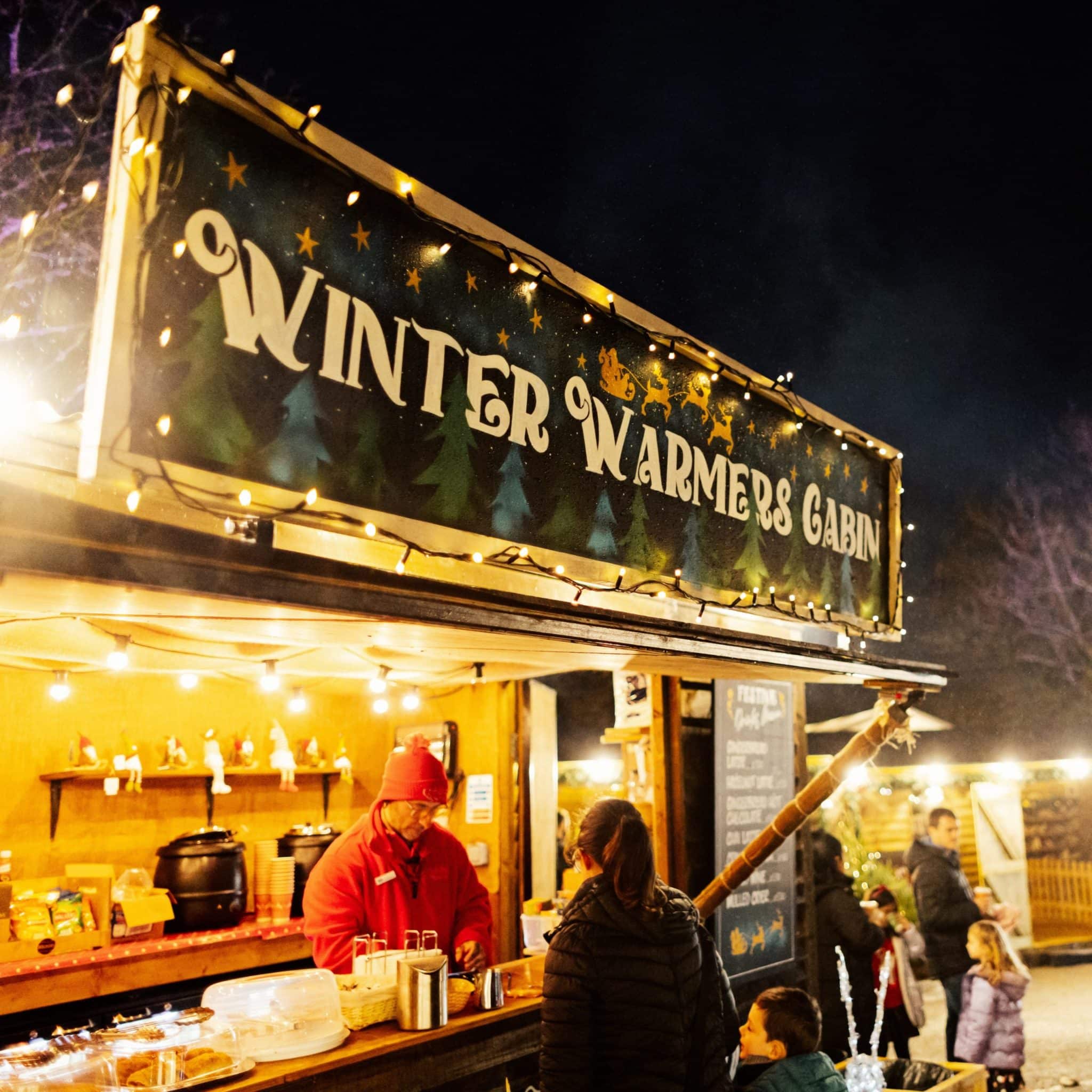 If you've completed your Christmas activities and need a break from the festive fun, you can keep your hands warm with a steaming cup of hot chocolate, refuel with some delicious coffee or fill up on goodies from our Candy Land sweet shop. We'll have an array of seasonal treats and you can even get your own marshmallows to toast or a souvenir to cherish forever!
Elves' Christmas Storytelling
Once your little ones have collected all their stamps, it's time to step into the enchanting world of Santa's Grotto! But first, you must let Santa's elves know you're ready for your visit. Check in with his Head Elves then enjoy a fun interactive performance of festive tales before the magic unfolds…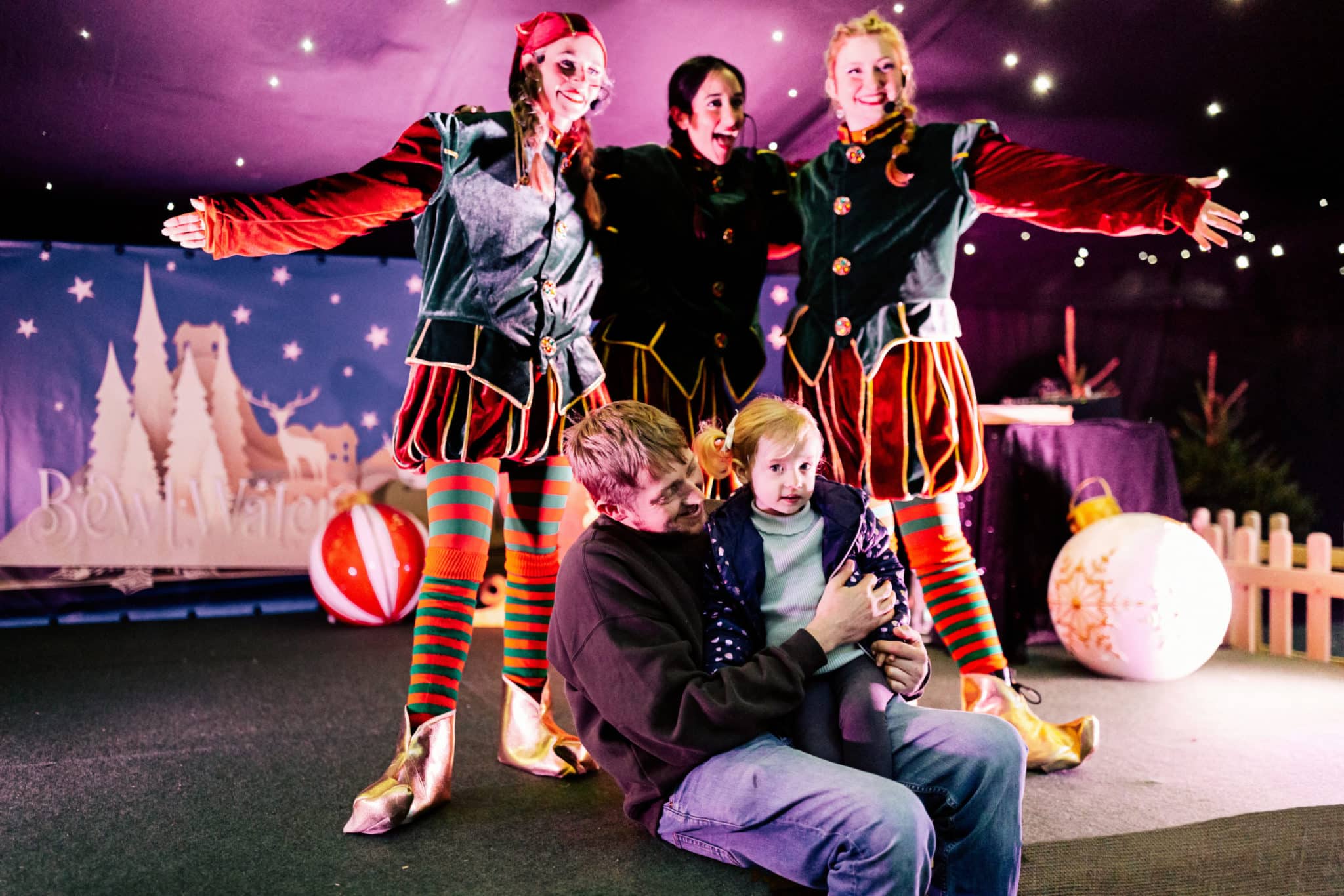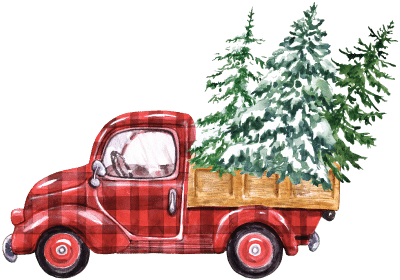 Create unforgettable memories that will last a lifetime at Santa's Grotto – your last stop of the day! Meet the man in red and share all your Christmas wishes, and for those on his nice list, an early Christmas present awaits! The grotto has been beautifully decorated with the help of his elves, ready for you to take your all-important pictures so you can turn these cherished moments into special keepsakes.
*Santa's Grotto visits are limited to a maximum of 6 guests and are an exclusive experience for your family.